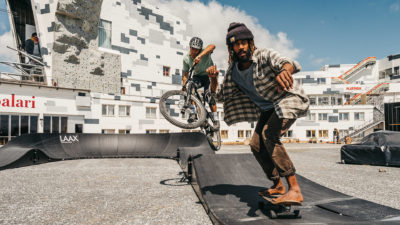 Galaaxy Freestyle Park
The first freestyle park in the Alps at 2252 m above sea level! There is a lot to discover: Ninja Park, GALAAXY Parkour, Pump Track, Airbags, Trampoline, Slacklines, Mini-Ramp, Skate Park and more. A big playground for everyone - come by and check it out!
Free entry
+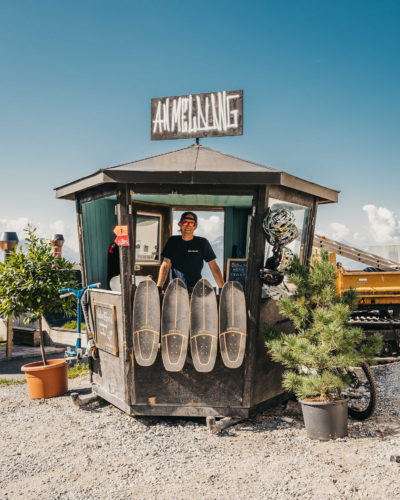 +
Something is happening around the GALAAXY at 2252 meters above sea level. In the last few weeks, a variety of new leisure activities have been developed, which can now be used by guests.
+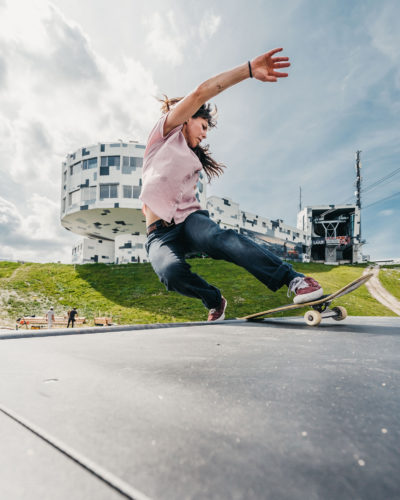 +
Skaters can try out new tricks on the mini ramp at Cafè NoName or on the pump track at the Satellite Bar, while Parkour fans can enjoy the Ninja Park, the Parkour or the slacklines.
High up you go on the trampoline, from which you can land gently in the airbag. And that's not all: Above the half pipe there is a small but nice skate park with rails, ledges, quarter pipes and pyramids.