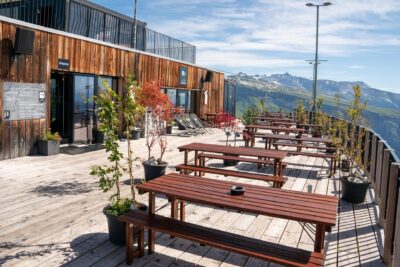 Caffe NoName
Open for you this summer!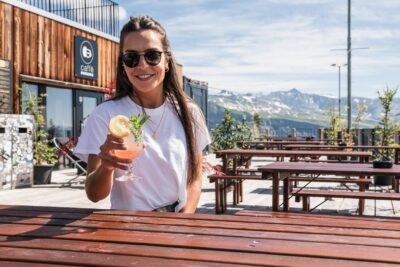 More than just coffee
Also this summer the Caffè NoName offers a great location on the Crap Sogn Gion. Enjoy the fabulous view from the terrace with real Italian coffee, exclusive drinks, and delicious panini.
Full-day Workshop about analog Photography
Level: Beginner. Open to anyone who wants to experiment with analog photography and film development.
Max. 6 Participants per course
Sign up via Mail analog@laax.com or Phone +41 (0)81 9277344
Meeting point: 9.15 at Caffè NoName
When: 9:30 AM – 16:30 PM
Price: CHF 220.- per person
Dates: 17.07.2021 | 31.07.2021 | 07.08.2021 | 14.08.2021
In the theory of this workshop, we will dive into the world of analog photography and you will learn how an analog camera works. This includes topics such as:
what kind of films and the different formats are there
Types of cameras, lenses and their uses
Camera properties: what is ISO, what are aperture and exposure times
Focus (focusing on the area of ​​the picture)
Image composition, image section
Plus: the whole theory can also be used for digital photography!
After the theory, we will provide you with a camera and a roll of film and we will go on a small photo hike where you can apply what you have learned. In the afternoon we will focus on developing the film. You will learn step by step the process with the chemicals and how a negative print is made from a roll of film. For the whole process, we use Caffenol, an alternative and ecological type of development.
Have you always wanted to enjoy the fabulous view of the Grisons mountains with a real Italian coffee or a cold beer in your hand while your hair is being cut? Laura is a trained hairdresser and will conjure up your desired haircut. No washing or styling, a drink of your choice is included.
Sign up via melanie.schmid@laax.com or +41 (0)81 9277344
Meeting point: Caffè NoName
When: 9:30 AM – 16:30 PM
Price: CHF 40.-
Dates: 15.08.2021 | 29.08.2021